Rockford Map receives custom mapping requests from many different types of businesses, organizations, and even recreational users. What is truly exciting is that every customer has a different need depending on the desired geographic area and the type of information to be displayed on the map – no two custom maps are the same! We take great pride in being able to help any type of customer with their mapping needs and provide a finished project that gets the job done.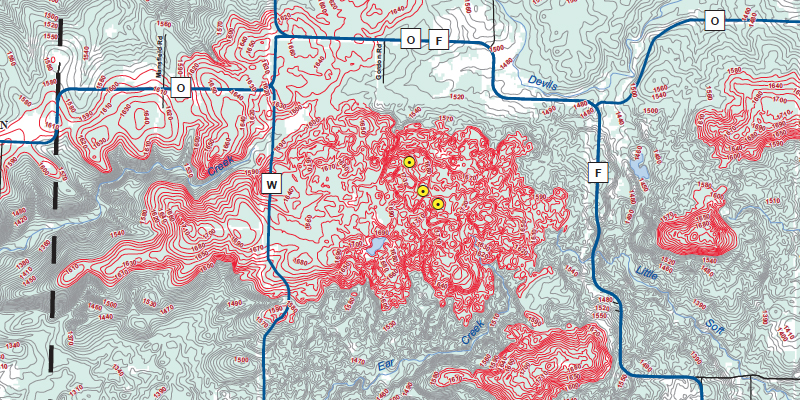 db Communications of Wisconsin is a wireless communications business that specializes in high speed wireless network design and construction. They came to us looking for a custom topographic map that could provide a wide area snapshot of terrain, geography and topology for site-specific analysis in specific strategic development areas. For the most part, db Communications was interested in looking at the highest points in an area to determine where they should place new communications tower locations.
We decided to make two different maps, one for each county they were interested in – Rusk and Chippewa County (WI). Each map was made to display standard features like roadways, waterways, cities/towns but we also included additional data such as elevation contour lines and forested land. We then took this a step further and highlighted the areas that were the highest points in the counties based on criteria the client provided.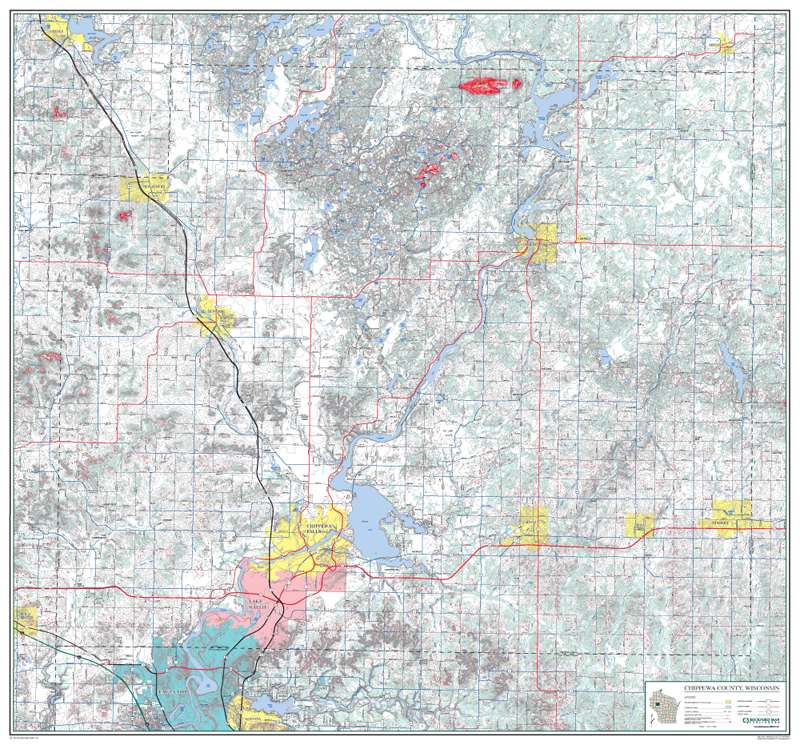 CUSTOM MAP DETAILS
Map coverage: Rusk And Chippewa County (WI)
Map type: Topographic map
Map features: Elevation contour lines, highest points in the county markers,
roadways, county boundary lines, waterways, cities, towns, forested land
Finished size(s): 54 in. x 36 in. (Rusk), 58 in. x 54 in. (Chippewa)
Map scale: 1 1/2″ = 1 mile
The custom topographic maps give db Communications the ability to consider multiple aspects in one view without the need to work through multiple, segmented programs – a win-win when it comes to strategic geographical analysis!
We love when customers realize the vast amount of data we can geographically display and as a result a "light bulb" goes off in their head. Are you involved in strategic business decisions and in need of a map to help you make important decisions?
Fill out our custom map quote form today and one of our Custom Mapping Specialists will be in touch with you to discuss your ideas!