How It All Started
Founded in 1944 by J.Q. Cummings in the basement of his home, we began as a farm plat book company with all of our maps painstakingly researched, hand drawn and published by the founder himself. For seven decades, we have been recognized as the pioneer and leader in the plat book industry. We own the largest and most comprehensive plat information record of its kind in the country. What started as rural farm mapping has now grown to include georeferenced, attributed spatial data for counties throughout the United States.
Where We Are Going
We are expanding our geography and our suite of mapping products to serve you even better. We recognize that many of our customers need more than just our high quality print formats. With mapping systems now a part of most businesses, our team is focused on aggregating new content in new regions. We can provide spatial solutions for analysis purposes including parcel polygons, parcel identification numbers (PINs), grower data, satellite imagery and other customized content for your specific mapping project.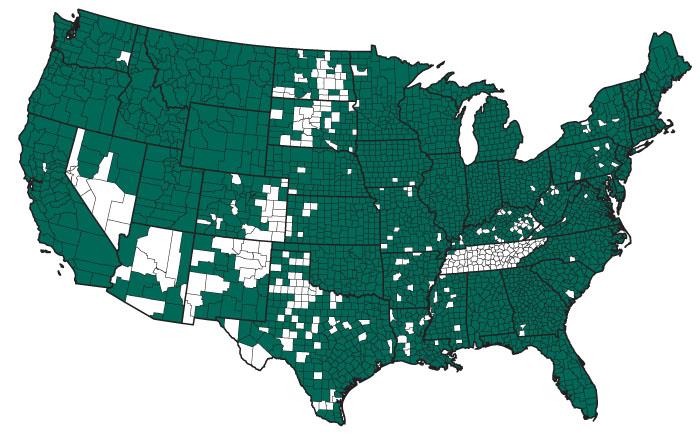 Rockford Map now has coverage in over 2,900 counties nationwide.
What Matters to Us
We know that property ownership changes on a daily basis. It's a significant challenge to create highly accurate parcel data for our customers but challenges are what drive us to improve. Excellence, integrity and innovation matter to us. We intend to meet your needs by delivering land related mapping products in the formats you require. It's important that your experience with us is easy and worthwhile… we want you to think of Rockford Map first when you think of land ownership maps.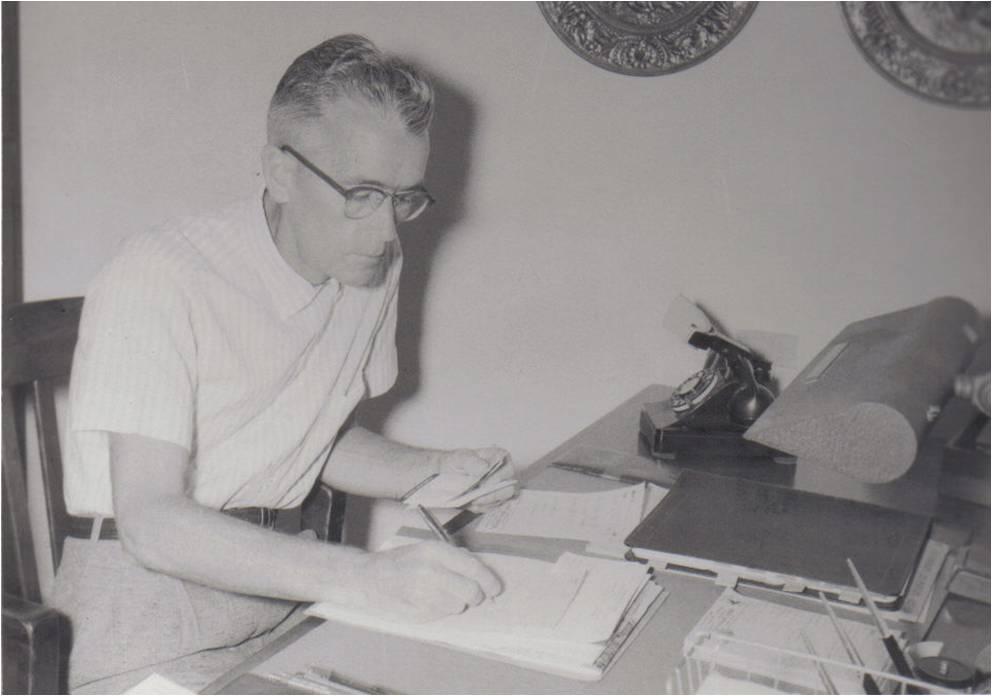 J.Q. Cummings working in the basement of his home.
Birthplace of Rockford Map – 321 Shaw St.