Rockford Map offers Free eDelivery for all Digital Formats.
All eBooks and MobilePlat™
How does it work?
Most of our recent digital products are available for immediate download upon purchase. If not available for immediate download a separate email will be sent to you within 24 business hours.
Please call 1-800-321-1627 with any questions.
How Our Maps Are Used
We cater to individuals, organizations and commercial entities across the country. Anyone with an interest in land has a use for our maps including Agribusinesses, Aerial Spraying, Utilities, Oil & Gas Exploration, Mining, Forestry & Timber, Real Estate, Appraisal, Conservation, Recreation, Soil Testing, Banking & Credit Services, Renewable Energies, Government and so many more. Each customer and their specific map use is important to us. Whether you are a hunter and want to throw one of our plat books in your truck or you are working on a critical project for an energy company – Rockford Map likely has the data in the format you need.
What's Old is New Again
Looking for old property information? Our one-of-a-kind library of historical plat data and old advertising pages is priceless. If you are into genealogy or you are an environmental engineer who needs to understand who owned a piece of property in the 1950s, we can help. Our treasured plat library may have value to you today in a format compatible with your mapping system. Give us a call to see how we can help.
What Customers Are Saying About Us
We greatly appreciate support from our customers, advertisers, and resellers.
"...From our first hand drawn book back in 1949 to our current book with the color aerial photography, we've come to trust that Rockford Map will deliver a high caliber publication. These books are counted on by our residents and businesses to be accurate. That's one of the main reasons why we've continued to work with your company over the years..."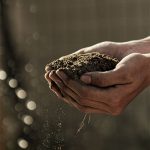 "...Having a digital version of the book available for sale here at our office has given our county another option for viewing the land ownership data. I believe our residents appreciate the option of having a printed book or being able to view it on their computer. Thank you for again delivering a quality product that we can be proud to offer..."