Targeted, repeat exposure to landowners and businesses who view and use county landownership information via Rockford Map plat books, ebooks and website.
Rockford Map has documented the historical transfer of land for over 75 years. In that time we have published thousands of editions in over 700 counties, making us the leading provider of plat maps and spatial data. Though we live in a digital age, customers still value our plat books as their "go-to" source for landownership information.
We reach an extremely targeted customer base of landowners, recreationists and business owners that is in need of the goods and services that your business has to offer.
Rockford Map Advertising:
Time tested method to reach customers
Reaches multi-generational audience interested in land of a particular region
Unparalleled value and exposure for your company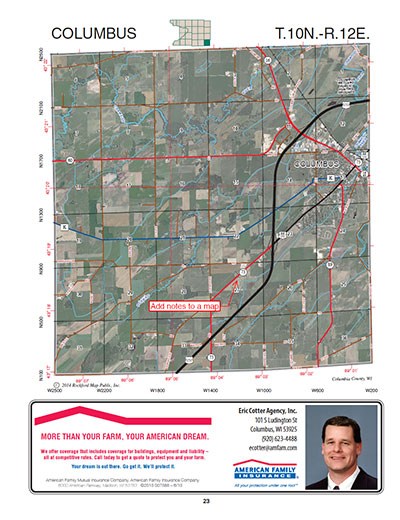 Why advertise with Rockford Map?
 Let's put your company in front of landowners and businesses who need your services!