MobilePlat is a seamless, geo-referenced county plat map (.pdf) that is designed for use on mobile devices (Avenza Maps app) and now your desktop (Adobe Acrobat Reader). Functionality can change depending on what type of device and software you choose to use.
Benefits/Features
Avenza Maps app (mobile)
Geo-locating ability with no need for cell coverage
Attribute seamless map with custom placemarks
Quick, easy access for on the go and in the field
Same business day, free email delivery
Adobe Acrobat Reader (desktop)
Same Adobe functions as eBook – now a seamless map!
Zoom, highlight, add text, search
Lifetime Site License for sharing and printing
Same business day, free email delivery
Technical Specifications
File Format: .pdf
Common Supporting Software: Avenza Maps app (mobile), Adobe Acrobat Reader (desktop)
Size: 60-175 MB per county
Color: Availability varies by county and edition
Georeferenced: Yes
Multi-layered: No
Attributed: No
Includes Aerials: No, but imagery can be accessed through Avenza Maps app
Includes License: Lifetime Site License – included in price, no renewal fee
Delivery Time: Same business day if ordered by noon CST
Avenza Maps app is free for personal, non-commercial use. A low-cost Avenza Maps subscription program is available and designed to meet the needs of any commercial enterprise, government agency or individual worldwide. Visit avenzamaps.com for more information on commercial licensing.
*A subscription is required if you intend to import more than 3 maps.
Appraisal
Recreation, Tourism
Timber, Forestry, Paper
View additional sample images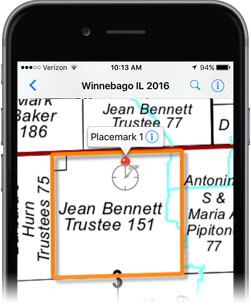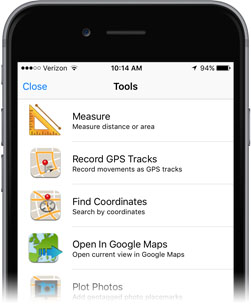 Need help finding the right product?
Visit the Product Suite Overview, chat with us live, or call us at
(800) 321-1627
for help.