We love making custom maps for our customers and whether those users are private or commercial each has a VERY specific purpose for their custom map.
Mastodon Township (Iron County, MI) requested a plat map of their township printed large enough to cover an entire wall! Their intention was to then place the map on the wall inside the Township Hall building to serve as a reference during planning meetings. What a great idea!
This was by far the largest request we have ever received and at first we were not even sure if it would be possible – but that didn't stop us from trying! The solution was to split the map in half horizontally and print two maps that could then be overlapped and mounted as one map on the wall. The end result was a whopping 13' x 8' township map with a scale of 7" = 1 mile (6 times larger than our standard plat book scale!).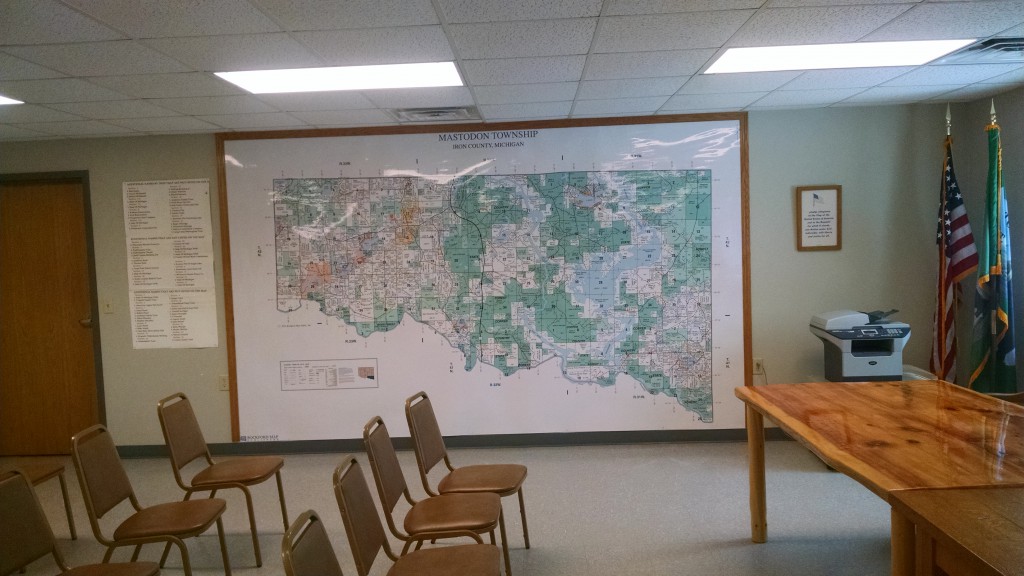 Many of our custom map projects come from previous customers who have an idea of a map that could help them but are unsure how it can be implemented. So whether you want an expanded coverage map, a digital routing map or a township map large enough to cover a wall – we can do it!
Take a second and fill out our custom map quote form today and one of our Custom Mapping Specialists will be in touch with you to discuss your ideas!